Panel Discussion on Survey Methods for Sensitive Topics
Date: March 5, 2020
Surveys form the foundation of our knowledge about the political behavior of the American public. Yet survey researchers know that there are difficulties in assessing people's attitudes on sensitive topics, like their religious views. What techniques do researchers use to overcome this difficulty? How can we be confident that our methods capture accurate characterizations of the concepts we seek to capture?

Panelists: Professor Michele Margolis, University of Pennsylvania, and Professor Ron Rapoport, William & Mary.

Moderator: Professor Jaime Settle, William & Mary

---
Panel Discussion, "Conducting Research with and in Authoritarian and Autocratic Regimes"

Date: November 1, 2019
The discussion will feature Professor Anne Meng (UVA) and Professor Fiona Shen-Bayh (W&M). They will explore the challenges of conducting research in closed-off, authoritarian regimes. At UVA, Professor Meng studies authoritarian politics, democratic erosion, and game-theoretic approaches to the study of dictatorship in sub-Saharan Africa. Professor Shen-Bayh also studies sub-Saharan Africa, but in the context of the courts, such as when the development of rule of law is suppressed and judicial power is weakened over time. Please RSVP for the event!


---
Panel Discussion on the Research Replication Crisis 
Date: April 10, 2019
Featured Panelists include: Professors Chris Conway, Bakhtiari Elyas, & Jamie Settle. Various disciplines in the social and biomedical sciences have faced up to a strange fact over the past 5 years: many research findings cannot be consistently reproduced. Reproducibility problems have been documented across the natural sciences (e.g., cancer biology) and social sciences (e.g., psychology, economics), and they raise very serious questions about the integrity and credibility of scientific findings. Some scholars even argue that most published research findings (across all sciences) are false. Our panel will discuss the trajectory of this "replication crisis" in the social sciences, citing outstanding examples from our home disciplines (sociology, government, psychology). We will also underline how these issues are affecting students at W&M, and how a new generation of researchers is working to fix the problem.
---
The Transparency Movement in Qualitative Research Methods Debate

Date: Friday, March 22, 2019
Come hear two distinguished scholars debate the merits and drawbacks of transparency and proposed solutions. Recent controversies have highlighted the need for transparency in social science research. But is the "transparency movement" the antidote to the problems qualitative research faces?

---
Panel Discussion on Ethics in Politics
Date: February 15, 2019
Join our special guest Kelebogile Zvobgo, Professor Pickering, and Professor Roessler in a discussion of experiences in political science and the importance of ethics in the social sciences, such as:
Talking about sensitive subjects in the field
Obligations to informants
Where and when to go beyond IRB protections
Determining what is safe research and what isn't
Physically and mentally protecting students and faculty
---
Data Analytics in Consulting

Date: February 28, 2018
Have you ever wondered where your degree can take you? Curious how you can apply your interests in science, research, and data analytics to the professional world? Join W&M alumni practitioners from Deloitte's Federal Consulting practice for a presentation and discussion about how data analytics are helping government agencies tackle some of today's most significant public sector challenges.

---
Roundtable Debate: Use and Abuse of Evidence in Social Sciences
Date: November 8, 2017
Professor Kaplow and Professor McKinney of the Government department will discuss what evidence means to them and how they use it in their work. In their conversation, they will debate the proper uses of empirical data in social science research. They will also discuss what evidence looks like in arguments that often do not rely on empirical data, such as those made in some areas of political theory and political philosophy.

We use "evidence" all the time. We use it to support our opinions in casual conversation ("here is why I didn't like this movie") and in formal academic arguments ("this is the data I am going to use to show my theory is correct"). Yet, we rarely consider what constitutes "evidence" or what evidence is appropriate for a given argument.

---
Measurement in Political Science
Date: Thursday, February 9, 2017
Time: 3:30pm
Place: Tyler 134
What is democracy and how do we measure it? How do you write survey questions that capture the psychological processes inside someone's head? If text or speech comprise your data, how do you recognize when different people make reference to the same underlying concept? Conceptualizing and measuring constructs are two of the most important aspects of political science research. In this roundtable, we'll hear perspectives from researchers who use a variety of different methodological techniques on how they approach operationalization and measurement in their research. The discussion will be moderated by WM Government professor Marcus Holmes. Members of the roundtable include WM Government professors John Lombardini, Jaime Settle, and Maurits van der Veen, as well as Lilliana Mason, a professor of political science at the University of Maryland.
---
The Use and Abuse of Mechanical Turk: A Panel Discussion with Harvard Professor Joshua Kertzer
Date: Friday, April 1, 2016
Time: 3:00-4:00pm
Place: Miller 1082
Want to learn more about crowd-sourcing your research? Curious about the crossroads of ethics and political science research? Come by Miller 1082 on April 1st from 3-4 pm to hear a panel discussion on the ethics of using Mechanical Turk, a crowd sourcing tool commonly used in the field of political science and other social sciences. Government Professors Marcus Holmes, Dan Maliniak, and Jaime Settle, along with Philosophy Professor Matthew Haug, will be discussing the uses and unethical abuses of this tool with Joshua Kertzer, Assistant Professor of Government at Harvard University. This event is sponsored by the Reves Center.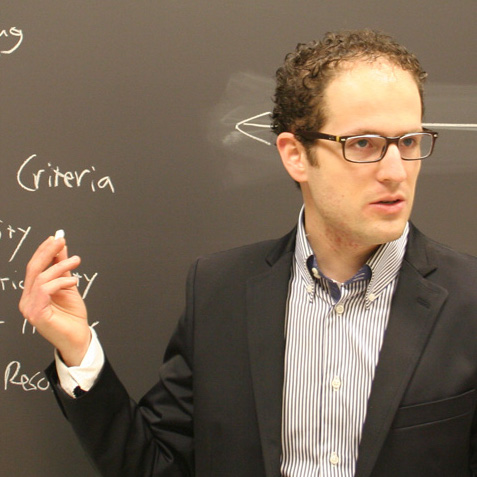 Photos from the Event