Using Data to Understand and Predict Human Behavior
Date: November 16, 2018
Are you interested in the application of big data to better understand human behavior? Do you want to learn more about innovative techniques for effective messaging strategies rooted in data analytics? Are you curious about the career possibilities open to you with your background in social or data science?

Join the SSRMC for an event featuring Scott Wilkinson, the founder, and president of AlphaVu, a company that uses cutting-edge data analysis techniques to help their clients implement messaging strategies to reach people in dynamic decision-making environments.

Scott Wilkinson graduated from the College of William & Mary with a degree in Government and later an MBA. He founded AlphaVu in 2009 to improve upon the messaging strategies that were frequently used in market research. Mr. Wilkinson also has experience working for elected officials, both in campaigns and policy positions.


---
Identifying Electoral Manipulation
Date: September 6, 2018
W&M's SSRMC is excited to offer a guest speaker event featuring Professor Francisco Cantu from the University of Houston. Professor Cantu's current research will appeal to those observing current events in South and central America and to anyone concerned about the timely topic of potential electoral manipulation.

Francisco Cantu is an assistant professor in the Department of Political Science at the University of Houston. He earned his Ph.D. from the University of California, San Diego in 2013. His research interests are comparative politics, political economy, and quantitative methods. His current research projects include detecting different forms of electoral manipulation in developing democracies; measuring the effects of vote-buying in Latin America; identifying the effects of perceptions on electoral integrity in Mexico; and analyzing the consequences of elections in non-democratic countries.


---
Q&A With the Charge d'Affaires of the US Embassy in Berlin
Date: March 16, 2017
If you're curious about the foreign service and international diplomacy, come to an SSRMC-sponsored Q&A with Kent Logsdon, who has been the Chargé d'Affaires of the US embassy in Berlin since the election. He'll be speaking about international politics, being an ambassador, and doing research and getting jobs in the Foreign Service.
---
Even More Negative News
Date: Thursday, November 10, 2016
Time: 5:00pm
Place: TBA
There is little doubt that the 2016 electoral campaign has been amongst the most negative in modern American history. But negativity is not restricted to campaigns. Indeed, political news is almost always predominantly negative. The typical media consumer is as a consequence more exposed to political failure than success, and commentators worry about the effects this may have on political efficacy and engagement. What accounts for the ongoing emphasis on negative information? Some blame a dysfunctional media, but there is another possibility: humans are more activated and attentive to negative information, and the institutions we have designed reflect, and capitalize, on this tendency. This talk considers the tone of election news in light of an ongoing 18-country study of psycho-physiological reactions to network news content. The talk aims to (partly) answer the following questions: Does the human tendency to prioritize negative information vary across cultural and social contexts? What can psycho-physiological studies tell us about the likely impacts of negative news? And despite human negativity biases, can there ever be too much negative news?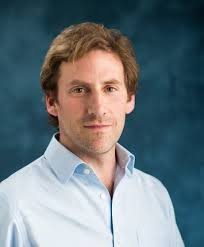 ---
John Ault Lunch Lecture
Date: Monday, November 7, 2016
Time: 1:30pm
Place: SSRMC
John Ault will be hosting a Lunch Lecture event at 12:30 PM in the SSRMC basement. Every Presidential election cycle, Ault and a team of students travel from England to observe our elections and report on the status of them. As a former British politician and Chair of Electoral Reform Society, he should have a wealth of insight into both the election practices of Britain and America as well as commentary about what might differentiate one election cycle from another. For more information, please contact Hannah Gourdie.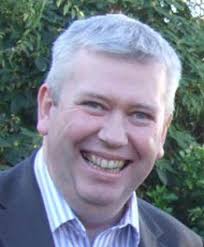 ---
Judith Baroody Event
Date: Friday, October 28, 2016
Time: 2:00-3:30pm
Place: James Blair Hall 205
Facebook Event:Link
Judith Baroody will be conducting a talk/ question and answer session at 2pm in James Blair 205. As executive director of the Association for Diplomatic Studies and Training (an online resource that archives interviews and primary documents associated with U.S. diplomatic initiatives), Baroody has great insight into diplomatic initiatives in the world, and this event should interest International Relations majors and anyone looking to become involved with Foreign Service. With that being said, the event is open to everyone, and all who are interested are encouraged to attend. For more information, please contact Professor Marcus Holmes.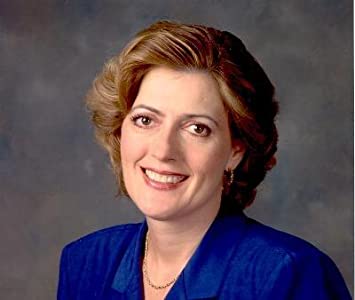 ---
A Discussion with Dr. Eric Grynaviski
Date: Friday, November 6th, 2015
Time: 2:00pm
Place: Social Science Research Methods Center
Dr. Grynaviski, a professor of Political Science and International Relations at George Washington University will be on campus to participate in discussion with SSRMC affiliated honors students this Friday, November 6th in the SSRMC at 2pm. Dr. Grynaviski is an expert in the relationship between theories developed in sociology/social theory and contemporary debates in International Relations. His research methods employ case studies and archival research. All affiliated honors students are encouraged to attend.
Visit this link for more information on Dr. Grynaviski.
---
Studying Neuroscience, Politics, and the Law: A Conversation with Professor Francis Shen
Date: Friday, October 30. 2015
Time: 2:00-3:30pm
Place: Morton 302
What can the brain sciences teach social scientists about the study of politics and law? Come enjoy a lively discussion of that question, and others, with Professor Francis Shen, a leading expert on these topics. Professor Shen is Associate Professor of Law and the McNight Land-Grant Professor at the University of Minnesota Law School. Shen holds a J.D. and also a Ph.D. in government and social policy, both from Harvard University. In his scholarly work, he conducts empirical and interdisciplinary research at the intersection of law and the brain sciences. Among his numerous publications, he is co-author of the first law coursebook on law and neuroscience (info is here:http://www.psy.vanderbilt.edu/courses/neurolaw/). One reviewer called the book a "profoundly thought-provoking account of the uses of cutting-edge brain science in courtrooms and policymaking." Shen has explored the implications of cognitive neuroscience for criminal law, torts, and legislation in the United States. You can learn more about his work and the activities of his NeuroLaw Lab at http://www.fxshen.com/.
---
Prof. Paul Manna to Speak on "Education Policy, Performance, and Democratic Accountability: State and Local Voting Behavior in Elections for State Education Chief"
Date: Wednesday, April 22nd, 2015
Time: 5:00pm
Place: Social Science Research Methods Center
Please join us at the SSRMC to hear Prof. Paul Manna, Associate Professor of Government at the College discuss his work "Education Policy, Performance, and Democratic Accountability: State and Local Voting Behavior in Elections for State Education Chief," detailed in the abstract below. Food and drinks will be provided! Abstract: Chief state school officers lead state education agencies (SEAs) and are responsible for overseeing implementation of state and federal education policy. Although every state has an SEA, chiefs assume their offices through various means, including by popular elections in around a dozen states. By studying these elections from 1986 to 2010, this paper addresses the following research question: Is voting behavior in elections for state education chief, in particular voter turnout in those races, associated with the content of policy and with student outcomes? Although the literature on voter turnout shows that turnout declines in down-ballot elections, the heightened attention to schooling via expanded testing and publication of accountability report cards has provided voters with much information to judge state education performance. By considering whether turnout in chief elections is sensitive to policy and outcomes, the analysis brings evidence to the debate about whether voters are capable of holding accountable their leaders who occupy relatively low-profile elected offices.
---
Making a Living Making a Difference: Non-Profit, Government, Environmental, and International Careers
Date: Saturday, March 28th, 2015
Time: 10:00am-2:45pm
Place: Sadler Center Third Floor
For more information, please visit: http://career.wm.edu/CFM/MALMADday2015.old.cfm
---
Political Scientist Don Green Visits William and Mary
Date: Friday, February 27th, 2015
Gov Dept Colloquium Time: 10:00am-2:45pm
Field Experiments Workshop Time: 3:30pm – 5:00pm
Place: Morton 37
Acclaimed Political Scientist Don Green, famous for his work in field experiments, will be visiting the College this Friday (2/27).
He will be presenting at a Government Department Colloquium at 12 p.m., in Morton 37. Additionally, Dr. Green will be leading a Field Experiments Workshop also on Friday, from 3:30 – 5:00 in Morton.
These events promise to be highly informative and thought provoking for anyone interested in learning about or conducting their own political science experiments.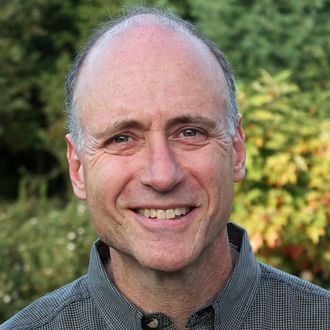 ---
"The Accidental Diplomat: 35 Years In The Foreign Service" with Ambassador Katherine Canavan
Date: Thursday, November 20th, 2014
Time: 12:30-3:00pm
Katherine Hubay Canavan (formerly Peterson) was a Foreign Service Officer with the Department of State for more than 35 years. She retired after a distinguished career in November 2011, with the rank of Career Minister, the second highest in the Foreign Service. Since retiring, she has supported a number of military exercises as a subject matter expert, particularly those which emphasize comprehensive,
non-combat approaches incorporating various U.S. Government agencies, international and non-governmental organizations.
In her last posting (August 2008 to August 2011), she served as the Civilian Deputy and Foreign Policy Advisor to ADM James G. Stavridis, the Commander of the United States European Command (USEUCOM) in Stuttgart, Germany. As the senior civilian and third most senior officer at USEUCOM (Lieutenant General equivalent), Ms. Canavan worked with the United States Ambassadors to European countries and within the Command to maximize the effectiveness of the U.S. military training and assistance programs in the region as well as promoting interagency coordination and cooperation.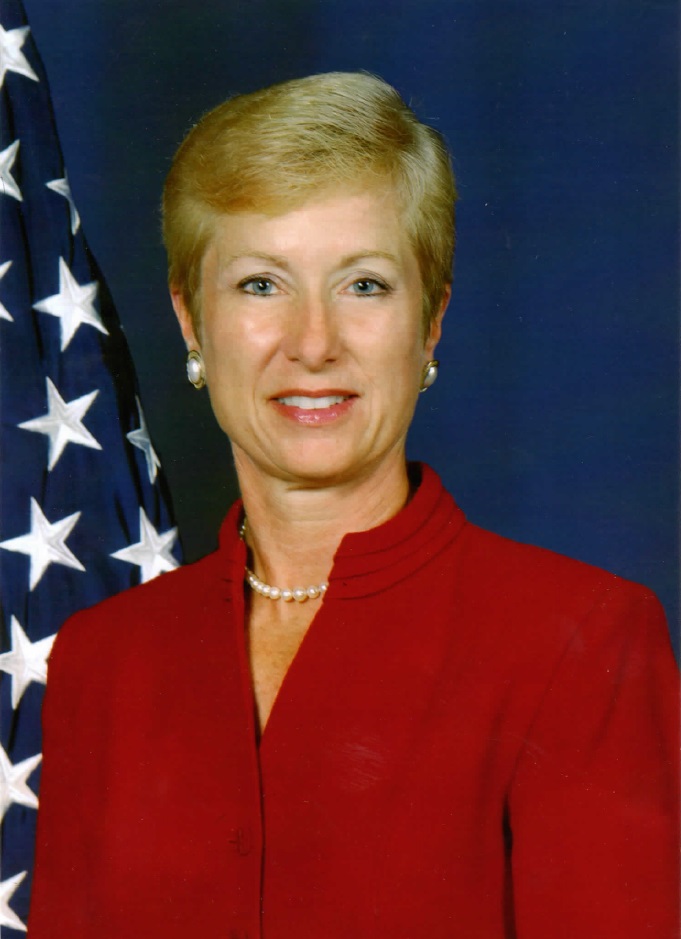 ---
Conversation with Paul Begala
Date: September 15, 2014
Join W&M in Washington for a "Conversation with Paul Begala," a political strategist and CNN contributor.